More info
We love LOKI! LOKI costs a fraction of a real system. If you hesitate to install a full security system, LOKI is cheap and easy to install... it's a sticker! It is a perfect temporary solution, if you are moving or afraid to leave in vacation for a weekend or a week during a period when insecurity increases in your vicinity. Even if there's nothing valuable at your home, who likes to have strangers messing around his place? 
SET UP (NO TOOLS REQUIRED)
1. Clean the spot, 2. Remove the patch, 3. Press it on the spot.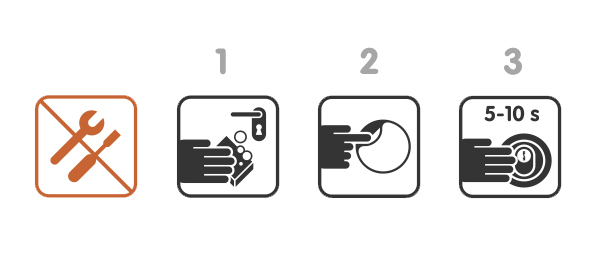 Stronger together
We strongly believe that if everyone had a lock in front of their door (be it real or our LOKI lock), then it will create more confusion, hesitation and hard work to burglars. If choosing a door becomes more complicated, it is more chance for them to get busted! We think that the solution is by having everybody fooling them.
In order that the illusion and the deterrence will be impactful, please respect the following recommendations when you setup your LOKI door lock:
1. You can stick the door lock below or above your true lock, but not on the same line.
2. A security lock bar is located generally vertically in the center of a door.
3. The orientation of the key slot may be vertical or horizontal, but not diagonal.